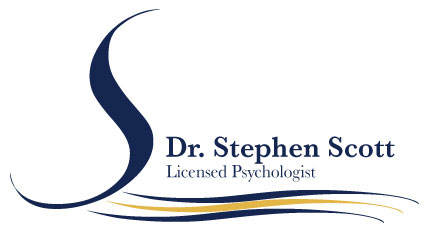 Dr. Scott began his professional career as a teacher where he observed how deeply people are both hurt and helped by other people as they go through life. He found that he enjoyed talking with others about their lives, was interested in understanding them, and was frequently able to help. He decided to develop his talents by earning a masters degree in Clinical Psychology at Southern Methodist University in Dallas, Texas. He continued to develop his skills and earned a doctor of philosophy (Ph.D.) in Counseling Psychology at the University of Miami in Florida. He then worked for the State of Oklahoma for three and one half years before beginning his private practice.
Dr. Scott is a Licensed Health Service Psychologist in the State of Oklahoma. Dr. Scott was elected to the American Psychological Association's (APA) Council in 2012, and re-elected in 2015. The Council is APA's supreme governing body. Dr. Scott's term on the Council continues through 2018. He is also on the board of Directors for the Oklahoma Psychological Association and currently sees a variety of clients in his office in Norman.
In his free time, Dr. Scott enjoys going hiking and rock climbing in the Wichita National Wildlife Reserve near Lawton and visiting Oklahoma state parks. He enjoys exploring culture and diversity, and has either visited or lived in Mexico, Guatemala, Honduras, El Salvador, Belize, the Dominican Republic, Venezuela, Argentina, Canada, Taiwan, Hong Kong, Macau, Kowloon, and the Philippines.
| | |
| --- | --- |
| Hiking the Grand Canyon. | In the Southwest. |